Elliot Fabri, Sr., President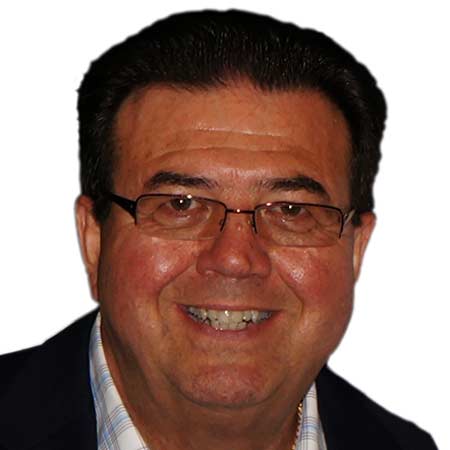 Elliot Fabri, Sr. has been at the forefront of innovation in the building industry for more than 45 years with extensive home building experience and a proven track record of excellence and innovation. In 2012 EcoCraft was founded with his son, Elliot Jr., and since then they have worked to usher in a new era of green, modular building that pushes the envelope of sustainability, energy efficiency, and the use of renewable energy. With extensive experience building in both urban and suburban areas, following Elliot Sr's guidance, EcoCraft Homes is leading the charge for efficiency, sustainability, and green building.
At his time with EcoCraft, Elliot and his son have spearheaded several green building projects. The team designed an all SIPS panel classroom for Phipps Conservatory in Pittsburgh that meets the strict Living Building Challenge (a second was built in Washington, D.C.), a solar powered greenhouse in Homewood, PA, as well as a LEED Platinum commercial building for Tree Pittsburgh. Under Elliot Sr.'s guidance, the team at EcoCraft continues to expand its sustainable, efficient, and passive house building practices.
In 1992 Fabri founded New Era Building Systems (NEBS), a modular home producer in Pennsylvania. As president and CEO, Fabri sold more than 12,000 homes to builders and developers throughout the Northeast, Midwest and Mid-Atlantic United States. Through NEBS and his other companies, Fabri built numerous green solar homes including the Solar Patriot, which was a featured display on the National Mall in Washington, D.C. in 2001. Fabri's company also built the first NextGen Home in collaboration with Martin Architectural Group's Green Studio. Following a 2003 challenge to 16 architects by Dwell Magazine, Fabri worked with Resolution 4 Architects to build the ground-breaking modern pre-fab Dwell House.
From 1999 until 2004, he served as President of the Automated Builders Consortium, a non-profit group dedicated to assisting in the redevelopment of blighted areas within major cities throughout the United States. Fabri played the lead role in the Manufactured Housing Institute's (MHI) Urban Design Demonstration Project, addressing housing affordability in urban and suburban areas by working with local government officials and developers to implement modular housing.
Elliot has been the recipient of several major industry accolades including MHI Industry's Person of the Year as well as the James R. Price Award for Achievement in Housing. Fabri, Sr. is active in the building community sharing his expertise through consulting services to other builders, developers, and fabricators.
Elliot Sr. continues to play an active role consulting and guiding EcoCraft Homes.