Luxury New Home Builder

1-800-274-6198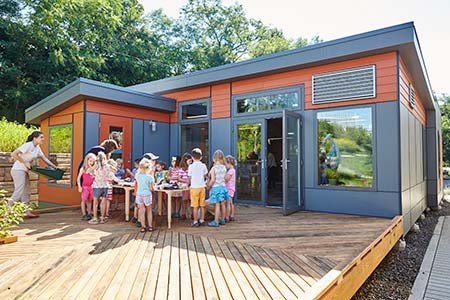 Why EcoCraft Homes? Sustainable Green Construction
At EcoCraft Homes, our smart, sustainable construction practices lead to healthier, highly energy efficient homes for the long-term. We do it because unsustainable building practices threaten the health of our planet. Our part of the solution includes:
Resource-Efficient Construction Methods
Integration of Smart Home Technologies
High Performance Building Systems
Home Energy and Water Conservation
Passive and Active Solar Systems
Our Systems-Built homes produce less than 5% material waste compared to more than 25% waste that can result from conventional building techniques. Not only do our homes feature green products and components, but out of what little waste we do produce, over 95% of it is recycled.
Simply, Our Sustainable Construction
Our smart homes incorporate a wide array of materials that are both renewable and recyclable, as well as materials that are ageless and long lasting. From sustainable flooring to recycle carpets, our homes are both beautiful and responsible.

Recycled building components
Less than 5% material waste
Sustainable flooring products
Cellulose insulations
Less emissions
FSC certified woods
Intelligent design
We believe that construction is not just about building, but rather about creating spaces that are beautiful and inspirational. Just because we believe in efficiency doesn't mean we lack understanding or appreciation for design creativity. In fact, it is just the opposite. We utilize natural landscapes and passive features to connect our buildings to there environments and occupants.
Energy
Energy is one of the most important resources critical to building operation. By drastically reducing energy use and producing renewable energy on site EcoCraft has demonstrated the Net Zero energy consumption is not only attainable but widely adaptable and cost effective.

One of the greatest advantages of building a new EcoCraft home is considerably lower energy cost. We achieve superior energy performance by building a tighter home envelope and utilizing advanced energy efficient practices and products.

We integrate high performance insulation and mechanical systems into every home we build. Let us show you how living efficiently can actually put money in you pocket every month.
Water
Water is Earth's most precious resource, and as our population grows, reserves continue to diminish. We believe that it is our responsibility to conserve and reuse water without sacrificing the comforts and amenities homebuyers have come to expect. At EcoCraft we reduce water consumption by utilizing established strategies for collection, treatment, and reuse.

Often times little thought is given to water in buildings, but at EcoCraft we have the demonstrated through our EcoClassroom at Phipps Conservatory classrooms that rainwater and grey water can be collected, treated, and used for a wide variety of applications.